$296,260 to Wilson for Common Core State Standards for Mathematics Implementation
Posted on Tuesday, May 28th, 2013 by .
Research Funding
UNCG Research congratulates Dr. Holt Wilson on his $296,260 University of North Carolina General Administration award. The funding will support his "Core Math II: Assisting Teachers' Implementation of a Common Core State Standards for Mathematics with Learning Trajectories, Reform-Oriented Pedagogy, and Instructional Support" project.
Project Summary
The Common Core State Standards for Mathematics (CCSSM) Content Standards represent a curriculum significantly different than previous state standards in terms of the sequencing of content topics and the required cognitive demand. In order to successfully implement the CCSSM, teachers should be supported with extensive and intensive job-embedded professional development on learning trajectories—understandings of the ways students' mathematical thinking evolves in sophistication over time – and on reform-oriented pedagogy that uses learning trajectories to build student understanding. In order for such change to endure, teacher leaders and administrators should provide leadership for supporting and sustaining instructional change.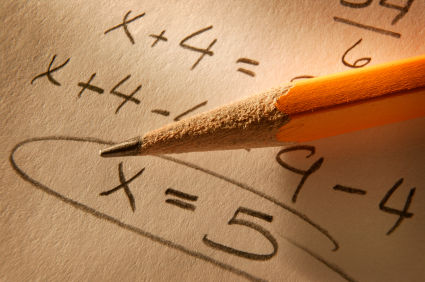 This partnership among the University of North Carolina Greensboro, Rockingham County Schools, McCrary Elementary School, and Ramseur Elementary School builds upon and expands the NC QUEST Cycle IX Core-Math I project. It leverages lessons learned to implement the revised 96-hour Core-Math I curriculum, which focuses on deep understanding of the CCSSM learning trajectories as a means of elaborating the CCSSM, for 15 teachers and administrators in the high-need district of Rockingham County Schools. The Core-Math II component of this project responds to evaluation data from the previous project by providing Randolph County teachers with 108 hours of in-depth instruction on reform-oriented pedagogy and by providing teacher leaders and administrators with professional development on supporting and sustaining these pedagogical changes. These teacher leaders and administrators will then facilitate team-based professional learning communities throughout the 2013-2014 school year, building leadership capacity within McCrary and Ramseur Elementary Schools. At the conclusion of the project, McCrary and Ramseur teachers will then lead a Summer Symposium in 2014 on the Core-Math II curriculum for Rockingham County Schools. Building leadership capacity in these schools will position project educators as facilitators for disseminating their learning in other schools in their districts and potentially to other districts in the state.